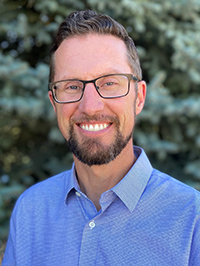 Phone Number
208-344-7799
Scott Morrill grew up in Colorado Springs, Colorado. He graduated from Colorado State University in 2004 with a degree in biology and a minor in biomedical sciences. He then worked as an EMT for Rural Metro Ambulance service in Denver, Colorado from 2004 - 2005. Scott attended Midwestern University in Glendale Arizona, where he received certification as a Physician Assistant (PA-C), and a Masters of Medical Sciences (MMS). He and his wife, who is a native Boisean, moved to Boise in 2007 and he joined Primary Health ENT the following year. Scott is proud to continue work for a local, primarily provider-owned company, where patient care and relationships with patients are the most important objectives of the company.
Education
Midwestern University, Glendale, Arizona
Practice Interests
As a general ENT P.A.-C., Scott treats patients of all ages. His practice focuses on the conservative and surgical treatment of sinusitis, nasal polyposis, nasal obstruction, chronic ear infections, hearing loss, voice disorders, and disorders of the thyroid, parathyroid, and salivary glands.
Personal Interests
Scott enjoys spending time with his wife and kids. He coaches several of his kids sports teams, and loves getting out in the outdoors to ski, mountain bike and backpack. He also loves to travel and introduce his kids to different cultures and customs.