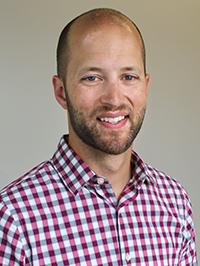 Phone Number
208-344-7799
Dr. Mors is originally from Boise, Idaho and graduated from Capital High School in 2003. He earned his medical degree from the Arizona College of Osteopathic Medicine in 2014 and went on to complete his Otolaryngology-Head and Neck Surgery residency at Michigan State University. He is board certified by AOBOO-HNS. Dr. Mors received his undergraduate degree in neuroscience in 2010 from Brigham Young University. In 2019, he returned to Boise with his wife and children.
Education
Midwestern University, Glendale, AZ
Residency
Michigan State University - Mclaren Oakland
Practice Interests
As a general ENT, Dr. Mors treats patients of all ages. His practice focuses on the conservative and surgical treatment of sinusitis, nasal polyposis, nasal obstruction, chronic ear infections, hearing loss, voice disorders, and disorders of the thyroid, parathyroid, and salivary glands.   
Personal Interests
Dr. Mors enjoys being a husband and father, serving in the community, and enjoying all the outdoor sports Idaho has to offer.