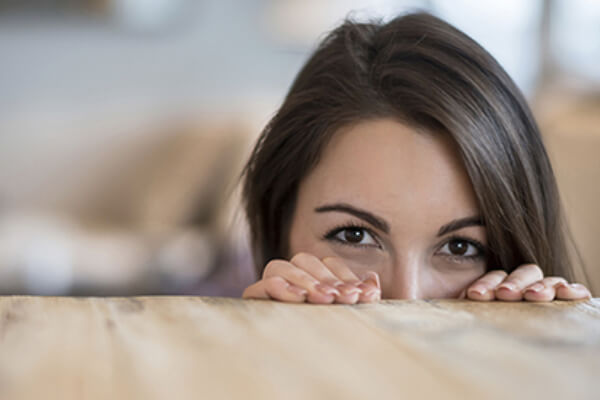 Primaryhealth.com is a busy place, with new patients finding info and established patients logging in to their accounts. But not everyone can find what they're looking for, which is why we have a "search" feature. And sometimes we see some sensitive inquiries come through that feature.
There's no need to be embarrassed when talking to our friendly, professional staff. But if your inquiry still has you feeling a little too shy to pick up the phone, you might find what you're looking for below!
Can I be tested for STDs and HIV in urgent care?

Yes, we can perform STD and HIV tests in urgent care (no appointment needed), or during a family medicine appointment if you're already established with one of our physicians.

Do you do pregnancy tests and write prescriptions for birth control? What about paternity tests?

Pregnancy tests can be done in urgent care on a walk-in basis, or during an appointment with one of our family doctors or OB/GYN. You don't need to be an established patient to make an appointment with a physician.

Birth control may be prescribed by one of our family doctors or OB/GYN, including pills and long-term methods. For more information on the particular method you're considering, please call the clinic you'd like to visit.

Primary Health does not offer paternity testing, and we recommend you contact the hospital of your choice to have the test performed. (Over the counter kits are available at drugstores, but the results typically aren't admissible in court.)

I think I have a vaginal infection. Can I be seen in urgent care?

Yes, we can treat yeast infections and other types of infections in urgent care.

Do you help patients with erectile dysfunction?

Yes, patients can be treated for erectile dysfunction through a scheduled visit with a family physician. Please call the clinic you'd like to visit to make an appointment.

Should I be seen for wart removal or an ingrown toenail? I feel silly needing a doctor for this.

Yes, we will be happy to see you in urgent care to review your concerns and discuss treatment options for conditions like warts and ingrown toenails. Your treatment options may vary depending on the severity of the condition, and you may need more than one appointment to fully resolve your concern.

I'm not sure I can afford to be seen. How much does a visit cost without insurance? Do you offer financial assistance?

Urgent care visits start at $124, not including any lab work, imaging, or tests that may be needed. Please note that the rate is based on the level of service provided, and not the length of appointment time.
We offer a discount on the visit fee for self-pay patients who pay in full at the time of the visit. Otherwise, payment arrangements can be made and we accept online payments with no fees.
For insured patients, we are in-network for virtually all health insurance plans.