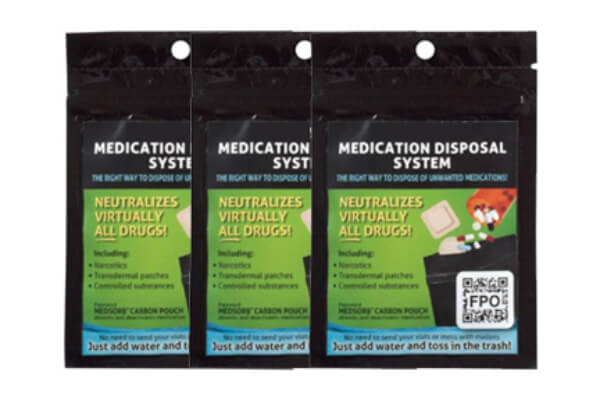 Patients often ask how they can safely dispose of their unneeded prescription medications. While Primary Health clinics are not collection sites, we are happy to provide you with the following information.
At-Home Disposal
Search major retailer websites like Walmart.com and Amazon.com for the term "medication disposal", and you'll find special bags that make it easy to neutralize virtually all drugs at home. Simply add water and throw the entire bag in the trash. (Be sure to follow all instructions provided with the package.) Each bag holds about 10 pills, so if you need to dispose of a large quantity, you may prefer to find a drop-off collection site instead.
Drop-Off Disposal
To find a collection site near you, use the search feature at takebackday.dea.gov. Collection events typically happen twice per year, and there may also be a permanent collection site open in your area.