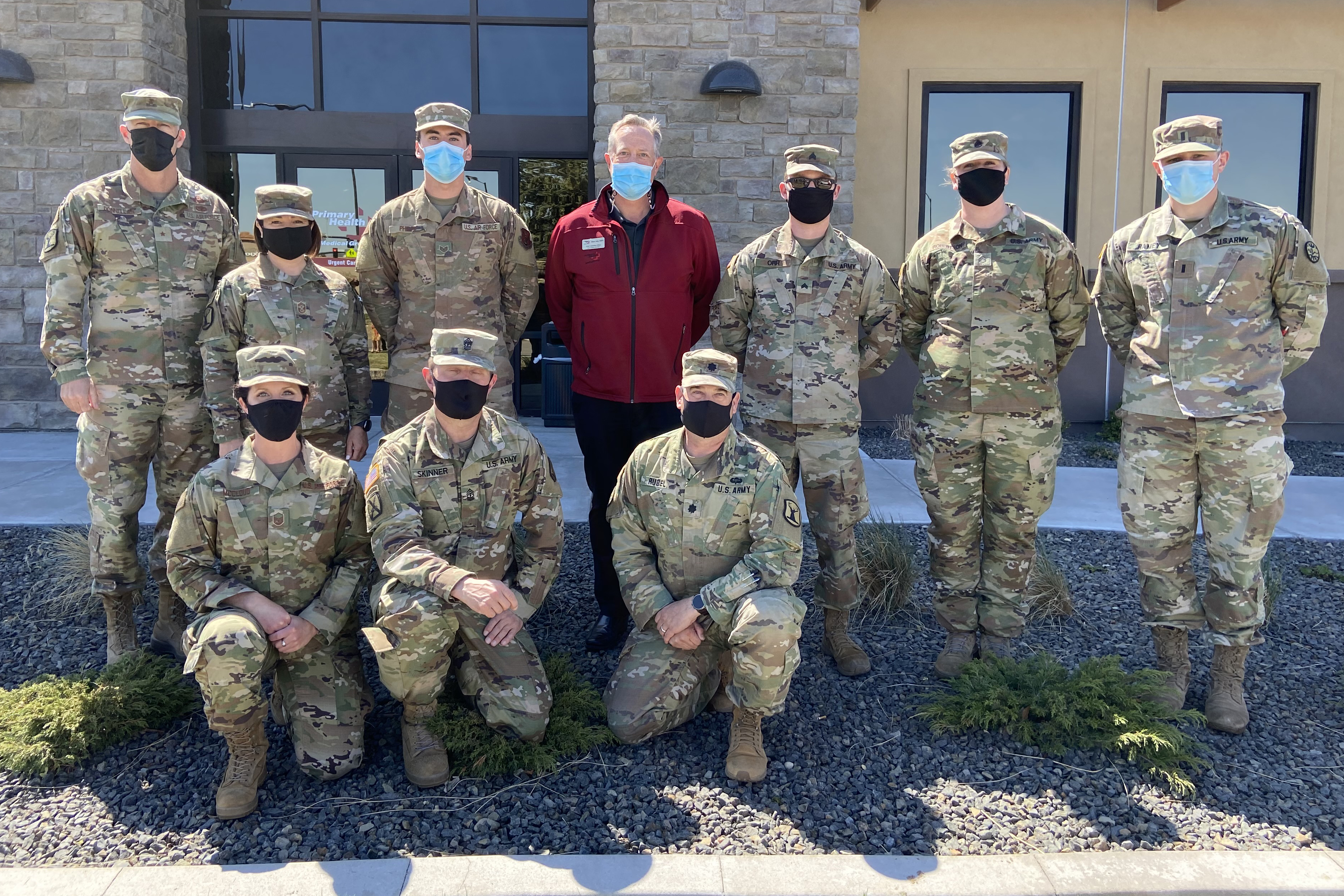 Boise, ID, April 30th, 2021 - In late November 2020, Governor Brad Little called upon the Idaho National Guard to dispatch citizen soldiers and airmen to multiple Primary Health Medical Group clinics offering COVID-19 screening and testing services, during a third wave of coronavirus infection.

That mission ended on April 30, as COVID cases continue to decline in Idaho and Primary Health has been able to resume indoor operations at its clinics. Primary Health hosted a brief Appreciation Event for the Guard on Wednesday, April 21, 2021.

"Last November, many of our staff were unable to work due to illness or exposure to COVID-19 through community spread. That put us at risk of having to turn patients away or delay care," explained Dr. David Peterman, Primary Health CEO. "It was a critical time for our community and we are incredibly grateful to the Governor and the National Guard for helping us keep our clinics running smoothly over the past five months. Primary Health has now tested more than 105,000 patients for COVID and has administered nearly 100,000 COVID vaccines, and that would not have been possible without the assistance of the Guard."

During the Appreciation Event, guests heard remarks from Idaho Governor Brad Little, Primary Health CEO Dr. David Peterman, and Major General Michael Garshak.