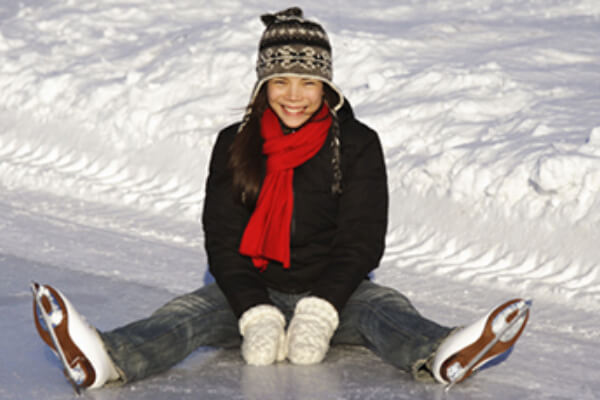 The Treasure Valley's third ice skating rink opened this week in Caldwell, Idaho. As more and more Idahoans try this fun and nostalgic winter sport, we expect to see more winter injuries.
It has been estimated locally that ice skating injuries are seen at a rate of about 3 per day, per rink. That could mean around 900 people injured while ice skating this winter in the Treasure Valley!
The most common ice skating injuries can quickly be treated in Urgent Care, at a savings of up to 75% less than the ER.
Choose Urgent Care for:
Muscle sprains and strains – often the hamstring or groin
Wrist injuries – Skater uses wrist to brace self during a fall
Arm injuries – Skater uses an arm to brace self during a fall
Lacerations – Due to contact with the ice skate blade
Minor head injuries with suspected mild concussions
Primary Health Urgent Care medical staff provide expert care when patients need stitches, x-rays, splinting, and initial concussion care. Our Sports Medicine specialists are available for patients who need ongoing concussion management or further care for orthopedic and sports injuries.
On the upside, ice skating can be an excellent way to spend time with loved ones and get beneficial exercise!
To prevent skating injuries, follow these guidelines:
Warm-up and stretch before getting onto the ice
Children and inexperienced skaters of all ages should wear a helmet when on the ice
Don't try skills that are beyond your ability without professional instruction
Wear clothing that fits well, avoid jewelry and tie back long hair
Do not skate when injured or overtired
Locate the first aid area or nearest Urgent Care clinic before starting your skate session
In the case of non-life-threatening injuries, seek medical care in Urgent Care