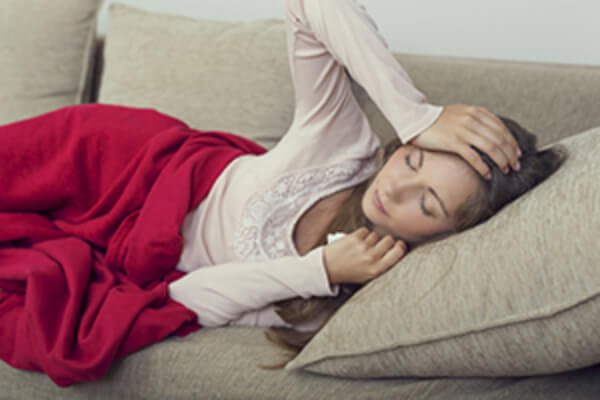 Flu activity is widespread in 49 states and from coast to coast, hospitals and emergency rooms are struggling to keep up with patient demand. In California, tents have been set up to triage thousands of patients in recent weeks as hospitals overflow. In Alabama, a state of emergency has been declared as half of all county hospitals are at 90% capacity, full or over capacity.
Is the Treasure Valley headed in the same direction? Not necessarily, according to Derek Hamblin, M.D., Director of Urgent Care at Primary Health. Here, patients have the option of walk-in Urgent Care open during extended hours, even on the weekends. "In late December, our urgent care clinics began to see an influx of influenza patients which has only continued to increase. The incidence of influenza typically peaks in February, so we are expecting this trend to continue for at least another month and often see cases of the flu through late spring," said Dr. Hamblin.
Dr. Hamblin advises all adults and children experiencing flu symptoms to be seen in Urgent Care within 48 hours of the onset of symptoms. Visiting Urgent Care helps patients receive prompt diagnosis so they can receive treatment, watch for complications, and take steps to prevent spreading the flu. It also costs about 80% less than a trip to the emergency room, which should only be used when a patient is experiencing life-threatening flu symptoms like shortness of breath, confusion, or pain/pressure in the abdomen or chest.
Dr. Hamblin explains, "People with influenza most often present with a fever, headaches, body aches, nasal congestion, sore throat and a cough. Our Urgent Care providers can help the patient diagnose an influenza infection and determine if a complication such as pneumonia may be present. Influenza is a virus, for which we can prescribe the anti-viral Tamiflu (generic Oseltamivir) to help stop the virus from replicating itself in the body. It works best if taken within the first 48 hours. The medication may reduce the duration and severity of the illness and the likelihood of hospitalization."
Primary Health Medical Group has 15 easy-access clinics in Boise, Eagle, Meridian, Nampa and Caldwell. No appointment is needed for an urgent care visit, and virtually all insurance plans are accepted.