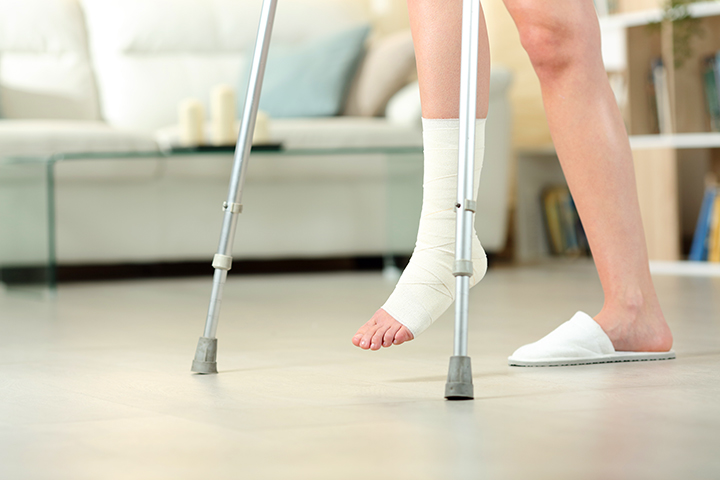 Primary Health to Accept Donations of Crutches at Three Locations
UPDATE: February 10, 2022 - We are no longer in need of donations and thank the public for the outpouring of support!

Boise, November 10th, 2021 – A nationwide shortage of crutches is making recovery more difficult for patients with lower body injuries. Medical suppliers, online vendors and secondhand stores have been sold out for weeks, with no clear date on when crutches may return to shelves. Caused by aluminum shortages, the challenge has prompted physicians at Primary Health to explore a whole new part of the supply chain: donations from private individuals.
David Peterman, M.D., is a pediatrician and CEO of Primary Health Medical Group. "We are asking our patients and the community to work together to support others," he said. "This has been a difficult time for all of us, and this is an opportunity for those who can help to donate crutches to others."
"We have patients coming in to urgent care every day with significant injuries that require crutches during the healing process. We've spent incredible amounts of time calling medical supply companies, retail stores, pharmacies, and checking online, and we just can't find crutches for sale, especially for patients in the 5'5" – 5'10" height range," explained Derek Hamblin, M.D., Physician Director of Urgent Care at Primary Health. "It may go without saying, but crutches play an important role in helping someone with an injury remain mobile, so they can get around the house, go to work, pick up their kids from school, and perform other daily tasks without reinjuring themselves. Our urgent care teams have turned over every stone in their search for more crutches, and that's what led us here. We believe potentially hundreds of people across the Treasure Valley have a pair of crutches they no longer need. We're hoping they will consider passing them along to another patient through Primary Health."
Primary Health staff will sanitize the crutches, perform any minor repairs, and distribute them to Primary Health clinics where they will be given to patients at no cost. The event will begin Friday, November 12th and continue until crutches are once again available for purchase through medical supply companies and other vendors.
Donate Crutches through Primary Health Medical Group
Begins Thursday, November 11th, 2021
Donate your clean crutches in good condition to a patient through Primary Health.
Most needed size is Adult, 45 – 53"
Drop-Off Locations

Boise: Overland Clinic
8971 W. Overland Road
Open Daily 7 AM – 8 PM

Garden City: Admin Building
10482 W. Carlton Bay Drive
Open M – F 8 AM – 5 PM

Nampa: Garrity Clinic
1375 N. Happy Valley Road
Open Daily 8 AM - 8 PM