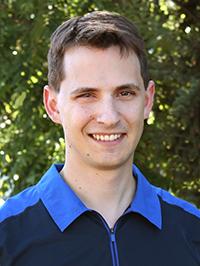 Phone Number
208-895-8670
Dr. Hudon was born in Lake George, New York at the base of the Adirondacks. He went to Eckerd College in St. Petersburg, Florida, and graduated with a degree in Environmental Studies with a concentration in Marine Biology.

From there he started a website and graphic design company at which he worked for two years. Following this, he worked as a veterinary technician for almost four years while taking care of pre-requisite classes for medical school at the University of Southern Maine, the University of Maine in Augusta, and the University of New England. He attended the University of Connecticut for medical school where he also acquired his Master's in Public Health. He completed his residency training in Idaho at the Family Medicine Residency of Idaho where he trained in Boise and in Caldwell for three years.

Dr. Hudon engages in myriad hobbies including beer brewing and winemaking, cooking, fly fishing, hunting, Nordic skiing, and hiking. His medical residency was the first time he came to Idaho and he fell in love with it immediately.

Dr. Hudon's wife is a Ph.D. at Boise State University and is managing the clinical lab, COVID clinic/isolation ward/testing center. Together they are raising five children and they love getting out into the wilds of Idaho.
Education
University of Connecticut School of Medicine , University of Connecticut School of Public Health
Residency
Family Medicine Residency of Idaho, Caldwell Rural Track
Practice Interests
Family medicine including women's health, men's health, and adolescent and pediatric medicine; diabetes, high blood pressure, high cholesterol, mental health, and other areas falling under the discipline of family medicine. Dr. Hudon also has a specific interest in helping patients with hemorrhoids, fissures and other anorectal health concerns, and he performs banding of internal hemorrhoids.
Personal Interests
Backpacking, hiking, brewing beer, Nordic skiing, home projects.