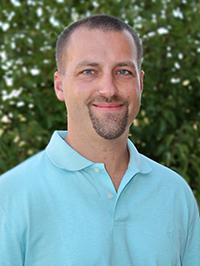 Phone Number
208-378-8011
Dr. Moore joined Primary Health Medical Group in 2014 where he focuses on outpatient medicine and health. Specifically, his areas of focus include weight loss, nutrition, reversal and prevention of chronic disease, and optimal health. He believes many diseases are reversible including diabetes, hypertension, hyperlipidemia, depression, anxiety, insomnia, heartburn, and obesity. Dr. Moore's philosophy is well-represented by the sentiments of Thomas Edison, who said, "The doctor of the future will give no medicine but will interest his patients in the care of the human frame, in diet and in the cause and prevention of disease." Dr. Moore is very knowledgeable about many diets including keto, Paleo, vegetarian, vegan, and fasting. He also has interests in functional medicine, natural supplements, and exercise. He strives to help patients make permanent changes so they can stop taking chronic medications.
Education
Walla Walla University, Loma Linda University School of Medicine
Residency
Family Medicine Residency of Idaho - Rural Track
Practice Interests
Ryan Moore, M.D. is a physician with a full scope medical background including many years performing outpatient family medicine, delivering babies, caring for inpatient and outpatient children and adults, managing critically ill patients, training residents, performing colonoscopies, upper endoscopies, and outpatient procedures.
Personal Interests
Dr. Moore grew up in Boise, Idaho, and while studying at Walla Walla, he played on the basketball and golf teams. Today he continues to enjoy playing both sports, in addition to other outdoor activities.