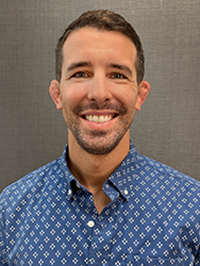 Phone Number
208-472-9082
Jedd is originally from Ohio. He attended the University of Virginia for undergraduate school, and was a member of the UVA Wrestling Team where he achieved both Division I Academic and Athletic All-American status. Jedd attended The Ohio State University for both his Registered Nurse and Family Nurse Practitioner (FNP) programs, and during graduate school worked as a nurse in the inpatient setting at The Ohio State Wexner Medical Center. Throughout his school years, Jedd coached wrestling full and part time at both the collegiate and youth levels. He loves developing lasting relationships with individuals and setting goals for positive changes over time, which ultimately lead him to pursue a career in medicine.
Jedd joined Primary Health Medical Group in 2018, initially caring for patients in urgent care and transitioning to family practice in 2022. Jedd provides comprehensive care for patients 3 years and up, with emphasis on the prevention and reversal of chronic illnesses - helping people make lasting lifestyle changes to better their health and quality of life. He is also passionate about patient centered care and informed decision making, providing patients with the best evidence based information so they can make educated decisions about their health.
On the weekends you can find him mountain biking or ski touring with his wife, dirt biking some new trails with buddies, or doing a ruck hike with his dog Gaia to get ready for bird and elk season! Soon enough he'll have his new baby boy in the pack along for the adventure too!
Education
The Ohio State University, College of Nursing
Practice Interests
Family medicine including women's health, men's health, and adolescent and pediatric medicine; diabetes, high blood pressure, high cholesterol, mental health, and other areas falling under the discipline of family medicine.
Personal Interests
Hiking, mountain biking, dirt biking, skiing, travel, hunting and coaching wrestling.