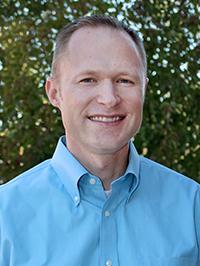 Phone Number
208-809-2860
George Thomas, D.O., grew up in Oklahoma City. He most recently lived in Salem, OR where he practiced medicine for nine years. His interests include camping, backpacking, running, swimming, grilling, making smoothies, watching college football and NBA basketball, and spending time with his wife.
He moved to Idaho to be close to family and to satisfy his need for year-round outdoor adventure. He has 3 daughters and 4 sons who he adores. His daughters, ages: 4, 11, and 16 have him wrapped around their fingers. His boys add plenty of additional excitement to his life. Family activities, kid's sports, dance, band, orchestra, and choir fill any free moments that might have been left over. He is excited to practice with an outstanding medical group and to help improve the health of this community.
Education
Oklahoma State University, College of Osteopathic Medicine; Brigham Young University
Residency
Family Medicine of Southwest Washington
Practice Interests
Providing excellent medical care for entire families, building long-term relationships with individuals.
Personal Interests
Camping, backpacking, running, reading, spending time with family.