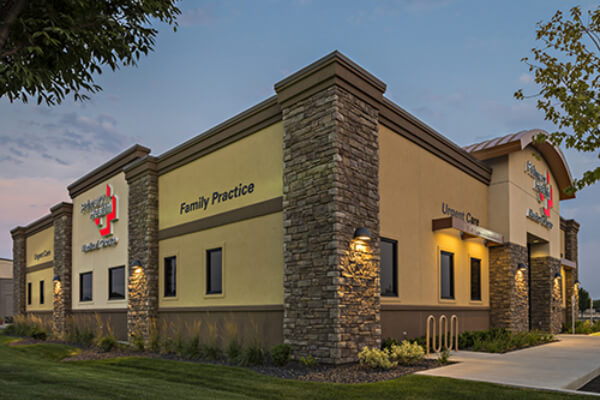 Primary Health Medical Group is pleased to announce the addition of two new clinics in 2015. Located in Boise and Meridian, both clinics will offer walk-in urgent care and family medicine by appointment, open daily from 8 AM – 8 PM.
The Boise clinic will be located at Overland and Orchard at the current site of Raedean's Restaurant. Raedean's will be closing on December 24; owners Jim and Nancy Spanberger are retiring from the restaurant business.
The Meridian clinic will be located at Linder and Chinden near SpurWing Golf Course. Both locations are highly visible and accessible for patient convenience.
Groundbreakings are scheduled for March, with late-August grand opening dates.
We look forward to serving even more people in our community with high-quality, comprehensive, convenient and affordable health care.