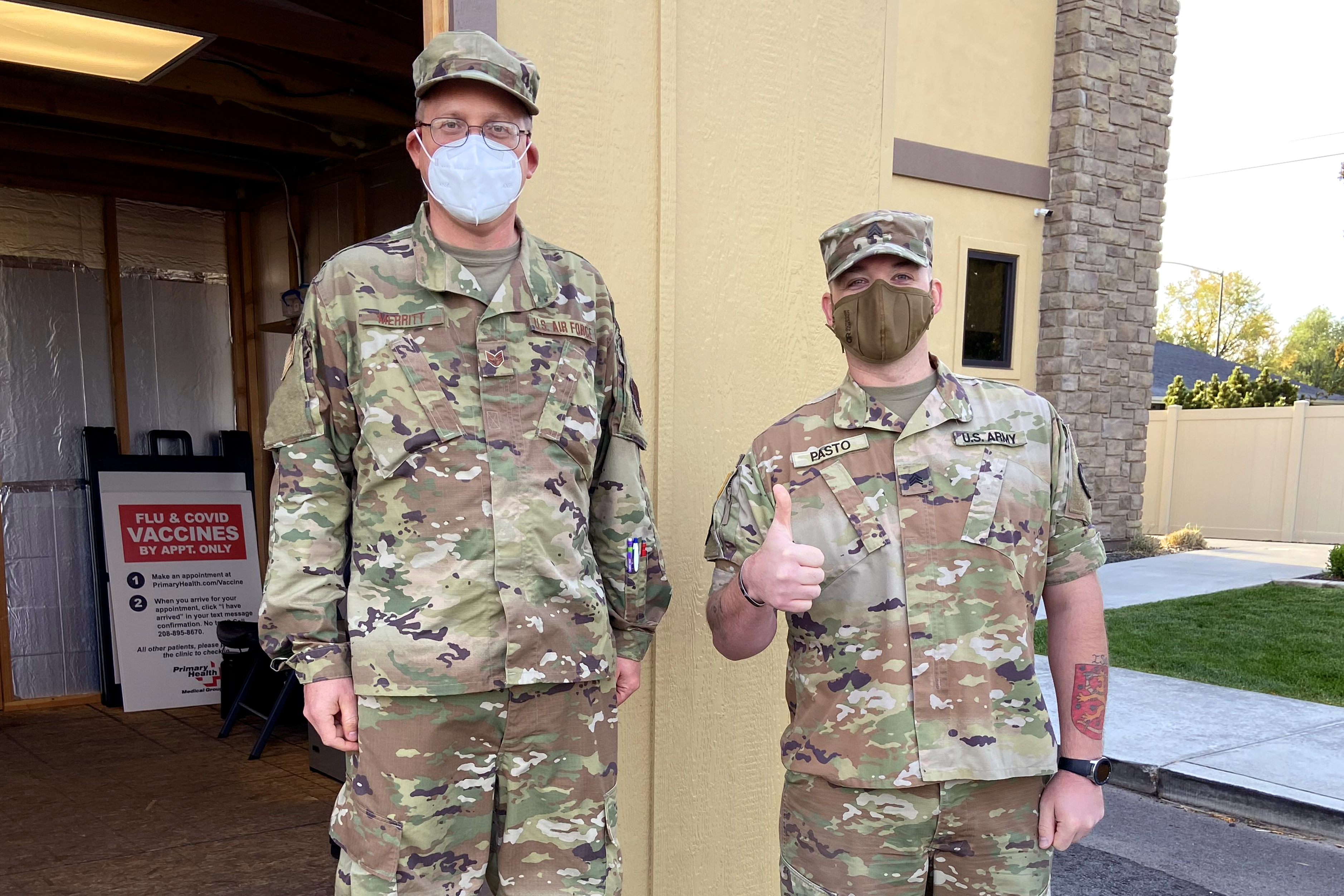 Boise, ID, December 16, 2021 - The Idaho National Guard ended its second mission at Primary Health clinics on Friday. In September, Governor Brad Little called upon the Idaho National Guard a second time to dispatch citizen soldiers and airmen to multiple Primary Health Medical Group clinics during a fourth wave of coronavirus infection.

During this mission, Idaho National Guard members helped triage patients and facilitate the administration of nearly 37,000 COVID-19 tests and more than 45,000 doses of COVID vaccine. The Guard also played a key role in the grand opening of Primary Health's newest clinic at Victory & Cole in Boise last month, making it possible for the clinic to open on time for vaccine services.

"We could not have tested and vaccinated so many patients without the assistance of the National Guard," said Dr. David Peterman, Primary Health CEO. "They were incredibly professional and supportive, and their presence was appreciated by both our patients and staff. Our staff has worked tirelessly throughout the pandemic and seeing the Guard show up every day had a significant positive impact. I want to personally thank Governor Little for understanding the important role of primary care clinics during the pandemic, and General Garshak for his outstanding leadership of the Guard."

COVID vaccine is now available for patients age 5 and up at Primary Health clinics across the Treasure Valley. For a shorter wait, patients should make their appointment online before coming in to a clinic.