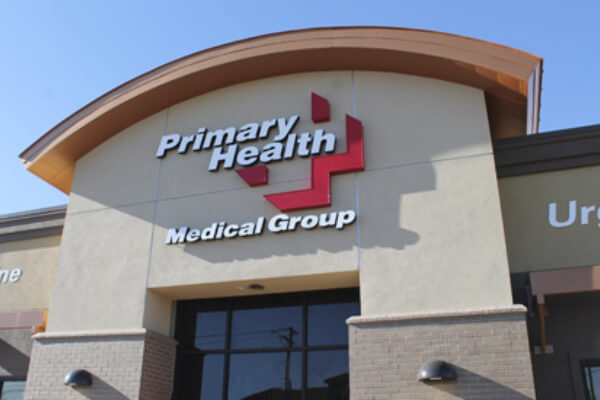 ​
Patients with non-COVID Health Conditions can Safely Seek Care at 15 Other Locations
Boise, ID, March 26th, 2020 – Primary Health Medical Group has successfully developed "Respiratory Clinics" in Garden City, Meridian and Nampa offering car-side services for patients with COVID-19 symptoms (fever, cough, shortness of breath and/or diarrhea) while keeping them separate from the general patient population and reducing the risk of exposure to health care workers. Staff and providers at the Respiratory Clinics have received extra training in order to safely evaluate patients and minimize exposure.
Primary Health has 15 additional clinics that remain open, clean and safe for patients who have regular urgent care and appointment-based needs.
Primary Health CEO and pediatrician David Peterman, M.D., elaborated on the role of the Respiratory Clinics. "We see thousands of patients in our clinics daily. Our primary goal is to continue to provide high-quality care in a safe environment, keeping patients out of the emergency room for non-life threatening conditions. Second, by separating COVID-19 symptomatic patients from other patients and as many health care workers as possible, we can slow the spread of the virus.
"With schools closed and families staying home, other illnesses and injuries are inevitable. We've heard from the mother who stepped on a nail while working from home with her kids. She chose not to come in for a tetanus shot because she didn't want to risk exposure to the coronavirus. We heard from a grandmother in a high-risk group who burned her finger and decided not to come in for the same reason. That's why it's so important for us to designate 'clean' clinics, so our patients can have peace of mind. To the families and neighbors who have come to rely on us for urgent care, we want to assure you our clinics are open, clean, and safe for regular health care services."
HOW IT WORKS: COVID-19 Triage, Screening, and Testing by Appointment Only
Patients with COVID-19 symptoms must call a Primary Health clinic first, and screening is conducted by phone. Patients who qualify to receive further screening or testing are given a same-day appointment at a Primary Health Respiratory Clinic. Appointments are required for all patients who wish to be tested for COVID-19.
Upon arrival at a Respiratory Clinic, signage directs the patient where to park, to remain in their vehicle, and to call to alert staff of their arrival. The patient's exam and COVID-19 test, if indicated, are administered in-vehicle. Additional services including chest x-rays can be administered in the clinic when appropriate.
URGENT CARE NEEDS: Injuries, Physicals, Other Illnesses
Multiple other Primary Health locations are open for regular urgent care services including the treatment of seasonal illnesses like sore throats, earaches, and allergies; orthopedic injuries like broken bones, strains, and sprains; cuts requiring stitches, x-ray, rashes, urinary symptoms, sports physicals, and flu shots. No appointment is required and clinic hours are updated daily at PrimaryHealth.com.
Garden City Mayor John Evans expressed his support and cooperation for the new effort, which was first tested in Garden City beginning late last week. "The City applauds Primary Health for this proactive effort to help alleviate the concerns and anxiety around the coronavirus issue. It's a great example of the private sector stepping up to do its part, and as the Mayor, I have allocated every necessary resource to make utilizing the service provided by Primary Health as easy as possible."
Primary Health Medical Group
Respiratory Clinics
Call First – Remain in Vehicle
Garden City
5601 W. Chinden Blvd.
208-809-2865
Meridian Crossroads - Updated 6/14/20 - No longer offering testing services.
Nampa
700 Caldwell Blvd.
208-466-6567