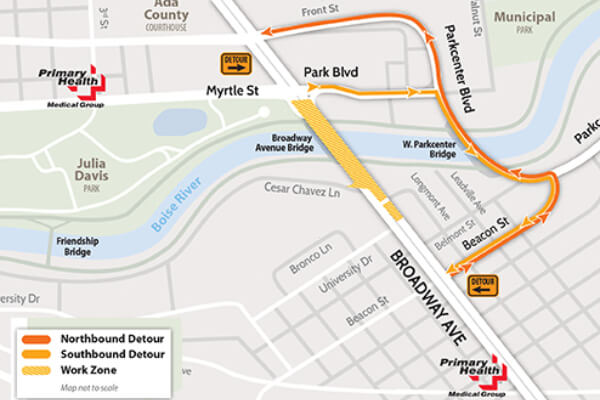 Patients seeking medical care in Downtown and East Boise should be aware that the Broadway Bridge is now closed for construction and will remain closed until fall 2016.
Primary Health clinics offering urgent care and family doctors are located on either side of the closure, and clinic access is not directly affected. However, we encourage patients to review the map shown here in order to be familiar with the detour routes.
According to the Idaho Transportation Department (ITD), crews will be working 24/7 to replace the existing bridge, widen and repave Broadway Avenue, and make Greenbelt, pedestrian and bike path improvements.
Map courtesy of ITD.