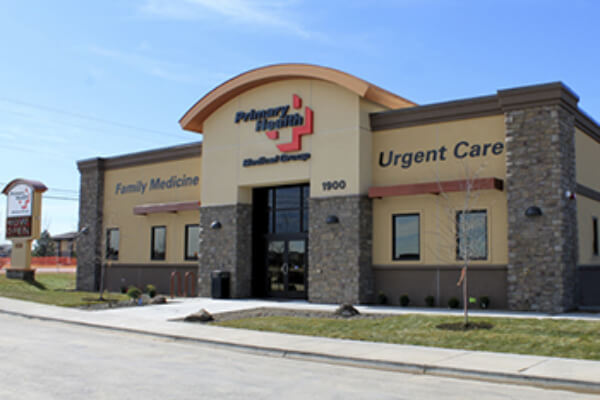 Primary Health Medical Group's Chinden & Linder location opened today at 1900 W. Chinden Blvd. in Meridian. Patients can walk in for urgent care without an appointment from 8 AM – 8 PM daily.
The clinic also offers family medicine by appointment, and occupational health services including physicals, drug screens and worker's compensation injury care on a walk-in basis.
Family physicians George Thomas, D.O. and Kristyn Schelhaas, D.O. are now accepting new patients; please call 208-809-2860 to make an appointment.
The clinic is open 7 days a week, and virtually all insurance plans are accepted. Electronic health records are used so patients can visit any Primary Health Medical Group location for continuity of care.