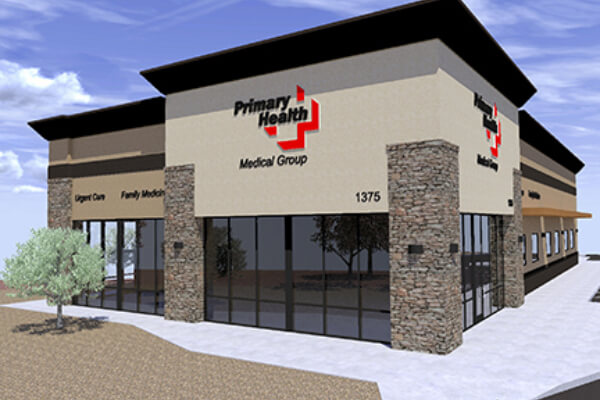 Primary Health Medical Group has announced plans to open its 18th location and third Nampa clinic, which will be located at 1375 N. Happy Valley Rd, at the corner of Happy Valley Rd. and Garrity Blvd. near the new WinCo.
Beginning in August 2017, Primary Health and CM Company will remodel the Discount Tire building to include 11 exam rooms, an x-ray suite, trauma room, lab and procedure room in order to address a variety of health care concerns.
The clinic will open to the public in early 2018 for walk-in urgent care and work injury care, as well as family medicine by appointment. Virtually all insurance plans are accepted, and a discount is offered for self-pay patients.
Primary Health CEO David Peterman, M.D., explained the decision to add a third clinic in Nampa. "While considering our options to meet patient demand in Canyon County, an existing building became available in a prime location. We know patient outcomes improve when healthcare is accessible and affordable, and this location as a Primary Health clinic is ideal for that reason.
Whether a patient needs a routine exam with their primary care physician or an unexpected urgent care visit, we look forward to being able to provide those services to even more people in Canyon County."
Primary Health is currently hiring staff and physicians. Interested individuals are encouraged to visit the careers page for more information or to apply.