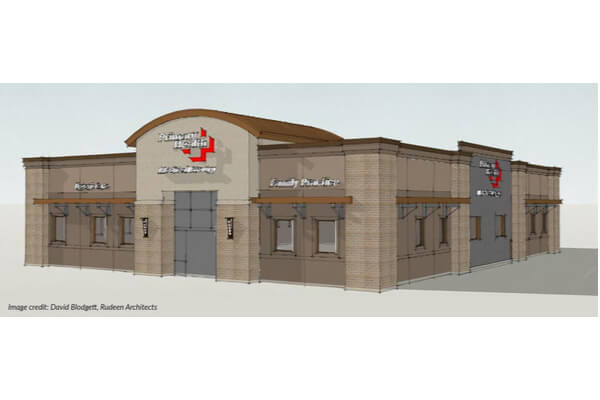 Primary Health Medical Group is pleased to announce plans to build a new facility for its Meridian clinic, currently located at 1130 E. Fairview Ave. The clinic was the group's first and has been in business for 23 years.
Construction is scheduled to begin in May at the southwest corner of Meridian Rd. and Cherry Lane, and physicians and staff of the existing clinic will relocate to the new building in late 2016.
The new clinic will feature 11 exam rooms, an x-ray suite, trauma room, lab and procedure room in order to address a variety of health care concerns. Exterior finishes will be slightly different from existing clinics in order to adhere to design requirements for the historical neighborhood.
President David Peterman, M.D., explains the decision to move. "The Meridian clinic is our oldest and most established practice. We've been in the building for 23 years, and not surprisingly, we've outgrown it. Our new building will provide patients with easier access, more parking, and a more comfortable experience. Our physicians and staff will enjoy a more efficient space so they can care for more patients in a timely fashion."
Patients of the Meridian clinic do not need to take any action at this time; they will be contacted later in the year with instructions for future appointments in the new building.
Growth has been steady for Primary Health Medical Group, which was recently voted as one of the 10 Best Places to Work in Idaho. Additional new clinics opened recently in Boise and Meridian, and a new clinic will open this May in Garden City. Primary Health is currently hiring staff and physicians. Interested individuals are encouraged to visit the Careers page of this site to apply.