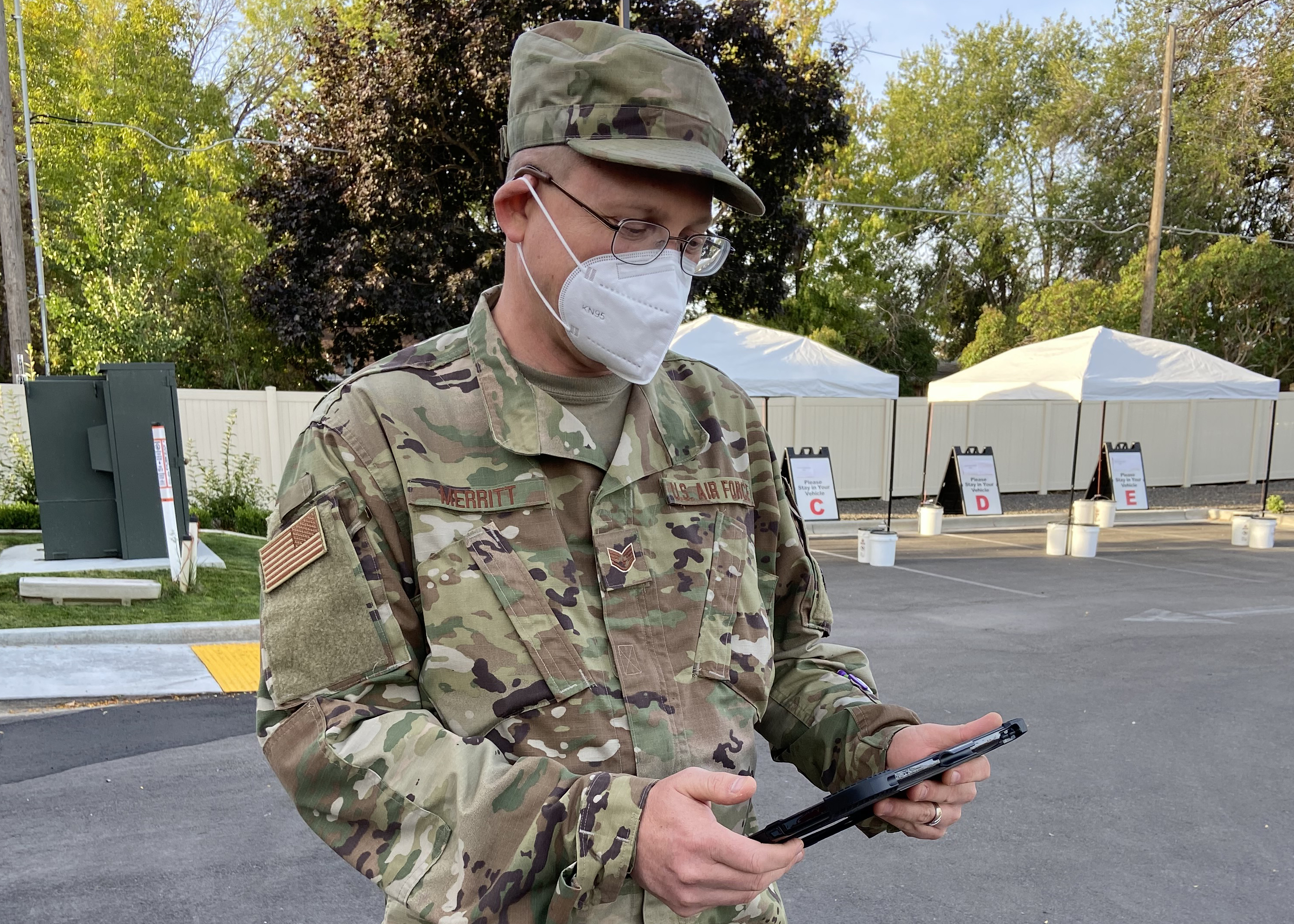 Boise, ID, September 23, 2021 – Five months after their first mission with Primary Health ended, Governor Brad Little has called upon the Idaho National Guard to return citizen soldiers and airmen to multiple Primary Health Medical Group clinics offering COVID-19 screening, testing and vaccine services as Idaho faces its fourth and most serious wave of coronavirus infection.
Since March 2020, Primary Health Medical Group has administered more than 163,000 COVID-19 tests and 145,000 doses of COVID vaccine in the Treasure Valley. Demand for testing has increased in recent weeks as the Delta variant continues to spread and children and families return to schools and events with inconsistent mask and distancing requirements.
National Guard members have stepped into triage roles, allowing Primary Health staff to focus on the more technical aspects of patient care.
"We are incredibly grateful to the Governor, Brig. General Russel Johnson, and Brad Richy, Director of Idaho Office of Emergency Management, to have the National Guard assist in our clinics. During this fourth wave of COVID, we are seeing more daily cases, higher positivity rates, more severe illness, and unfortunately more deaths than ever before. We have seen record numbers of patients in urgent care, with the majority seeking COVID care. As a result, we have been over capacity at times and have had to essentially turn patients away or delay their care by closing our clinics early so staff can catch up. The staff have continued to give quality care but are working extra hours on a regular basis," explained Dr. David Peterman, Primary Health CEO. "The staff and providers are looking forward to have the assistance of the National Guard. With the Guard's help we will be able to evaluate, test, and vaccinate more patients for COVID-19. We are incredibly grateful to the National Guard for once again helping us keep our clinics running smoothly. Effective Friday, all our clinics will return to our normal hours of 8 AM – 8 PM daily."
"The Airmen and Soldiers of the Idaho National Guard are incredibly proud to continue our service to the citizens of Idaho in response to this ongoing pandemic," said Joint Task Force-Idaho Commander Brig. Gen. Russ Johnson. "As the strain on our front line healthcare professionals continues, we again welcome the opportunity to provide some relief to these heroes. This mission remains a leading priority for the Idaho National Guard."