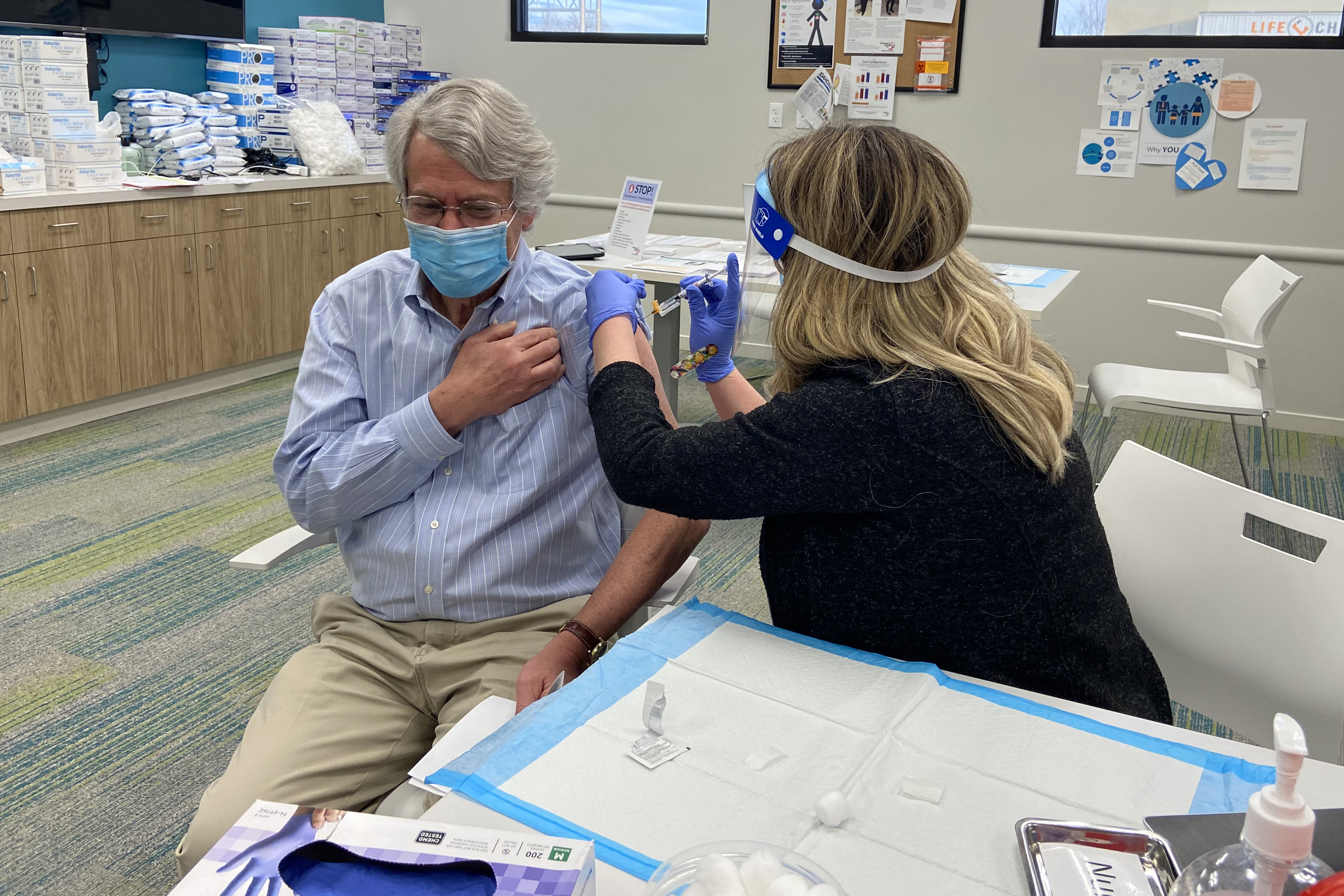 Vaccine Services to be Expanded in Coming Days
Boise, ID, December 22, 2020 – Primary Health Medical Group recently received its first shipment of Pfizer-BioNTech COVID-19 vaccine and is on track to vaccinate well over 400 individuals during the first week.

In accordance with priority groups outlined by Central District Health, Primary Health first offered vaccine to its own staff and providers, staggering schedules to ensure multiple clinic staff will not be out on the same day with potential side effects. Additional vaccine has, or will be, administered to select other health care providers in the Treasure Valley.

Dr. David Peterman, pediatrician and CEO, explained the vaccine rollout so far. "Our first priority was to offer COVID-19 vaccine to our employees, and I am thrilled to say more than 300 of our staff and providers have already taken advantage of that. In addition, we expect to receive 2,000 doses of the Moderna vaccine this week, at which point we will continue vaccinating health care workers outside Primary Health at four of our Boise locations. Our clinics are uniquely set up for easy access, and our immunization team has a long history of successfully vaccinating our community, so it makes sense for us to continue this service. We are working closely with the hospitals to coordinate this effort. This level of cooperation is critical when it comes to the timely vaccination of health care workers in our community, and we are very pleased to be in a position to help."

Primary Health plans to continue expanding vaccine services in Ada and Canyon Counties, with the ultimate goal of administering 200 vaccinations per day. Updates on vaccine eligibility and availability will be published at PrimaryHealth.com.