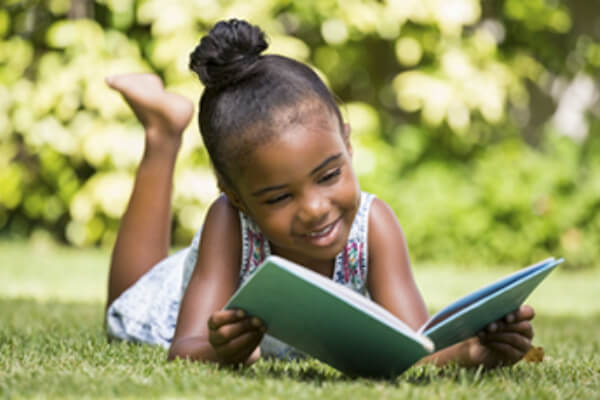 Summer vacation has just started but before we know it August will be here and school will be starting again. One of the best ways to keep your child's reading skills up is to plan a summer reading program. Even just three times a week will make a significant difference.
For younger readers:
Visit the local library to check out books every week (city and county libraries)
Continue to read out loud to them from chapter books (it improves their reading level)
Organize a book swap with neighbors or classmates to get new titles
For middle elementary school readers:
Get them hooked on a favorite series like Magic Treehouse, Boxcar Children, Bones, Warriors, Redwall, FableHaven
Have them read the book, then watch the movie
Have them read to younger brothers and sisters as part of their weekly chores
Have them read about one of their favorite activities, sports, places to visit, or famous people
For advanced readers:
Have them try re-reading a favorite series start to finish like Harry Potter, Percy Jackson, Cinder, or Uglies/Pretties/Specials
Have them write their own book review to share
Check out cookbooks and start teaching them to cook or pick a detective series with recipes – Diane Mott Davidson
Read a young adult novel with them and have your own book club
Don't forget about Graphic Novels and Verse novels which can be more fun to read and exist for all the classics
Choose a satire like Pride and Prejudice and Zombies, or read Shakespeare's Macbeth and then watch Scotland, PA
For all age readers:
Leave books out so that they are easy to see and pick up to read
Pack them in the swim/soccer/baseball bag so they kids can read in the car on the way to activities
Limit screen time/electronics/social media so that they have time to read (and be bored)
Set up an afternoon reading time to come in from the heat to rest and relax with a cool drink or snack
Take your book on a picnic (or camping or fishing)
Let your children "catch" you reading – it actually improves their reading skills
Join one of the library summer reading programs:
Boise
Meridian
Ada County
Nampa
Caldwell
Kuna
Mountain Home
Meanwhile, I'm taking my new book out onto the back deck – The Vinyl Detective.
Happy summer reading!
- Dr. Beauchaine