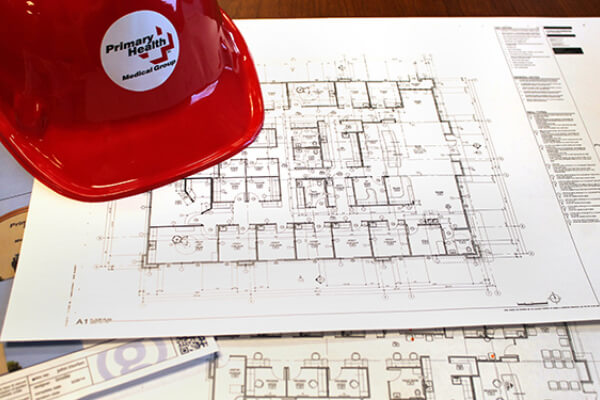 The public is invited to celebrate the groundbreaking of Primary Health Medical Group's new Chinden & Linder clinic on Tuesday, September 8th, 2015 at 11 AM. The event will take place at 1900 W. Chinden Blvd. in Meridian, near SpurWing Golf Course. Refreshments will be served and a finish board will be on display.
Chinden & Linder will be the group's largest clinic in more than six years, and its second new Meridian location in as many years. Scheduled to open early 2016, the facility will include 11 exam rooms, an x-ray suite, trauma room, lab and procedure room in order to address a variety of health care concerns. Hours will be 8 AM – 8 PM daily.
President David Peterman, M.D., explains the group's growth into north Meridian. "As the Treasure Valley continues to grow, it's important we grow with it to make affordable, high-quality healthcare available no matter where a person might live or work. We are very pleased to be a part of this up-and-coming area and look forward to getting to know our new neighbors."
This year is proving to be a banner year for Primary Health Medical Group, which was recently voted as one of the 10 Best Places to Work in Idaho. Additional new clinics are opening in Boise this October, and in Garden City next March. Primary Health is currently hiring staff and family doctors, and interested individuals are encouraged to visit our Careers page for more information or to apply.