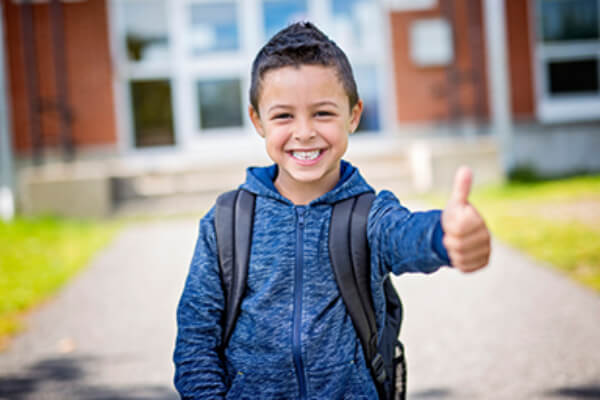 With two weeks left of summer, now is a great time to work on adjusting sleep routines. Long summer days lead to late nights and lax schedules, especially when fun events overlap with the start of the school year. Water parks, baseball games, fairs and rodeos are still going strong when August arrives. But waiting till the last summer weekend to enforce an earlier bedtime will only result in a restless child lying awake for hours.
Parents should plan ahead by a few weeks to help their kids adjust to their fall schedules. Starting in early August, determine the amount of sleep your child needs and work backwards from the first day of school to develop your adjustment schedule.
Sleep Needs by Age
Elementary children – 10 hours per day
Teenagers – 8 - 9 hours per day
Sample Adjustment Schedule
Sleep schedules are best adjusted gradually. Try 30 minutes every three nights. For example, if your child has been going to bed at 10 pm during the summer, needs 10 hours of sleep, and will need to wake at 6 am on school days, their adjustment schedule should look like this:
August 6: Last day of 10 pm bedtime
August 7 – 9: Bedtime 9:30 pm
August 10 – 12: Bedtime 9 pm
August 13 – 15: Bedtime 8:30 pm
August 16 – 18: Bedtime 8 pm
August 19 – First day of school
What About Weekends?
Our bodies like routine and sleep best when we keep weekends and school day sleep schedules within an hour of each other. A child with an 8 pm bedtime during the week should be in bed by 9 on the weekends, for example. Staying up hours later on the weekend makes it really difficult to fall asleep on Sunday night.
Signs Your Child Isn't Getting Enough Sleep
Once the school year is underway, watch for signs your child may not be getting enough sleep. In elementary aged kids, lack of sleep usually presents as more tantrums, grumpy, more emotional, and fights with siblings.
In pre-teens and teens it can cause moodiness, withdrawal from family activities, poor attention or follow through with homework or chores, and trying to take naps to make up for missed sleep overnight.
If you suspect your child isn't getting enough sleep, move bedtime back by 30 minutes every three nights until you feel the problem is resolved. Contact your child's doctor if you're unable to resolve the issues through increased sleep.
With a little planning and enough sleep, you and your child can enjoy a smooth transition from summer to school year!